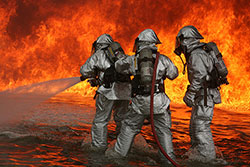 A few years back ago, I had commit some mistakes for freelancer … I've blindly trust my clients that promised me candy sugar jobs. I wanted to share some mistakes that freelancer could have done in their freelancing times, at least mine that for sure.
1. Setting Low Prices
Many of Us were starving, yes we often got no gigs that leads to accepting any kind of gigs with low payment.
In recent article I've read, for those freelancer that selling their service for low often burned early, why shouldn't they .. they were burning their skills for such low payment, and next thing you know their badmouthing about freelancing, about how they worked so hard, and yet still ain't making any money.
If you were a new freelancer with average skill, rather than bothering to get those low paying gigs .. why not makes it pro bono ( charity work ) ? it could be used for your portfolio .. you could choose whom you wanna work with, rather than wasting your times with the-never-ending-bothersome-client that thinks because they've payed you ( cheap ), they think they had control over you.
Continue reading »