Web Development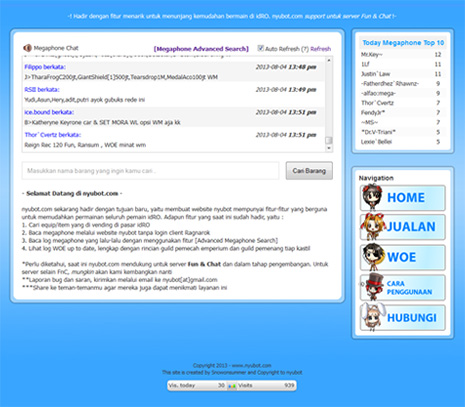 Nyubot.
A website that used php, perl and javascript to served real time data vending from popular online game Ragnarok Online.
Simple Pos Inventory.
A Simple Pos Inventory made with Codeignitier framework, used to add product, stocks, sales and report.
Game Development
Farm Fruit Cookies Crush.
Android match3 games about a robot that want's to conquer the cookie country.
Alien vs Bug : Ladybug to the rescue.
Android games about saving ladybug by crushing the alien ladybug.
Desktop Application
Launch – Launch Kun Application.
Used for launching another application to make windows desktop clean from many icons, made with delphi.