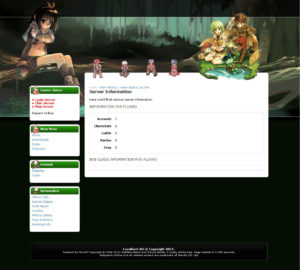 CP : FluxThemes : Gameon
Price : $20
Payment Method : Paypal ( English ) | BCA ( Indonesia )
You can use the buy now button to buy with paypal, or if you live in indonesia you can go to this link How To Buy
After you completed the payment using paypal, you will get the download link to the themes, please don't distribute or sell it to others.
Description : Gameon is themes used for our used to be server, it was using Flash for navigation on top, I will give the flash source so you can edit it.
Support Us by buying this themes if you used it on your server.